Museum
The museum at Royal Blackheath contains one of the finest collections of Club trophies, medals, artefacts and memorabilia in the world of golf.
You can trace the history and development of the game from its origins through our early hickory golf clubs and 'featherie' balls. You can see the Spring Medal, first played for in 1792, and which gave the name to 'medal golf', the silver claret jug presented in 1857 to the golfers from Blackheath who won the first ever inter-club tournament held at St Andrews (and retained it 10 years later), one of the four original Calcutta Cups (cast in 1875 from melted down silver rupees) and a vast array of other priceless items.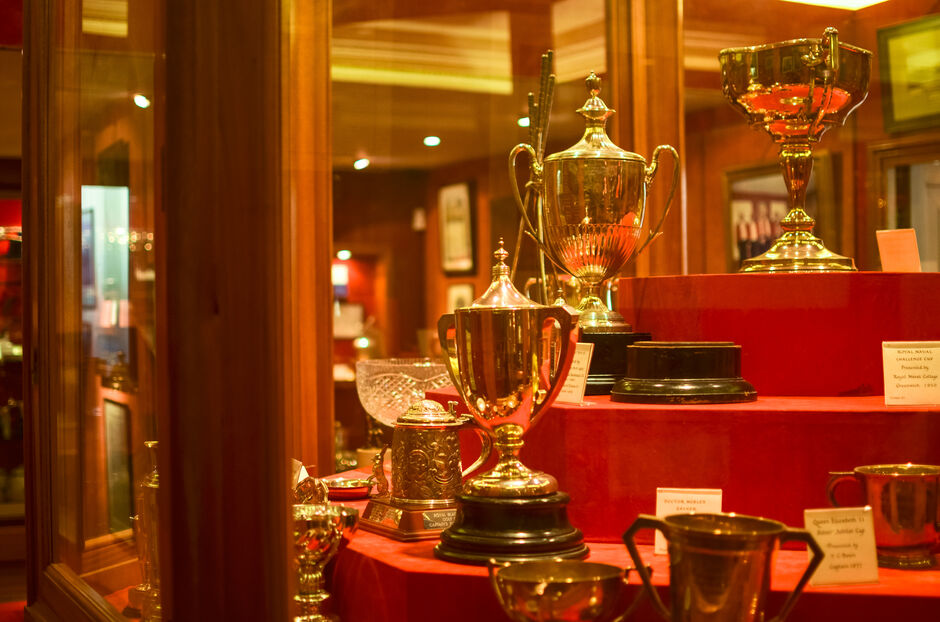 Starting with the oldest item in the museum, which is the original lease of the Clubhouse signed by Queen Henrietta Maria in 1662, and concluding with the first open handicap trophy, played in 2021 by both men and women over the same course, the museum at Royal Blackheath is a must visit for all lovers of the game of golf.